Spiced Mandarin Cider
Regular price
Sale price
$46.00 USD
Unit price
per
Sale
Sold out
As the festive season dawns, transform your space into a haven of aromatic bliss with our Spiced Mandarin Cider candle. Infused with the zest of Italian Bergamot, the tang of Orange, and the sweetness of Mandarin, these candles are your ticket to an enchanted winter wonderland.
This holiday season, let this be more than just a scent. Let it be a storyteller, weaving tales of joyful gatherings, festive cheer, and moments of relaxation. Whether you're basking in the glow of a fireside get-together or seeking a peaceful moment amidst the holiday hustle, these candles promise to fill your space with the most delightful and heartwarming aromas.
Perfect For:
Your mantlepiece needing a touch of festive flair, a desk craving a festive transformation, or as a thoughtful gift to spread holiday cheer.
FRAGRANCE PROFILE

Top: A burst of citrus elegance, Italian Bergamot offers a refreshing and vibrant entrance, harmoniously blending floral subtleties with a lively citrus zest.

Middle: Jasmine, with its intoxicatingly rich aroma, brings a touch of exotic luxury, while Lavender, known for its soothing qualities, adds a serene, calming undertone.

Base: Spicy Clove emerges, lending a warm, masculine depth. It's the embodiment of a cozy fireside chat, wrapped in a blanket of comfort and nostalgia.
CANDLE CARE

Trim wick before each burn.

For best results, allow the wax to melt to the edges during each burn.

Never leave a burning candle unattended or burn candle more than 4 hours at a time.
DETAILS

Burn Time: 60 Hours
Cruelty free
Vegan
Coconut-soy wax
Phthalate-free fragrance
Eco-friendly,
Wooden wicks made from FSC Certified Wood in the USA.
Share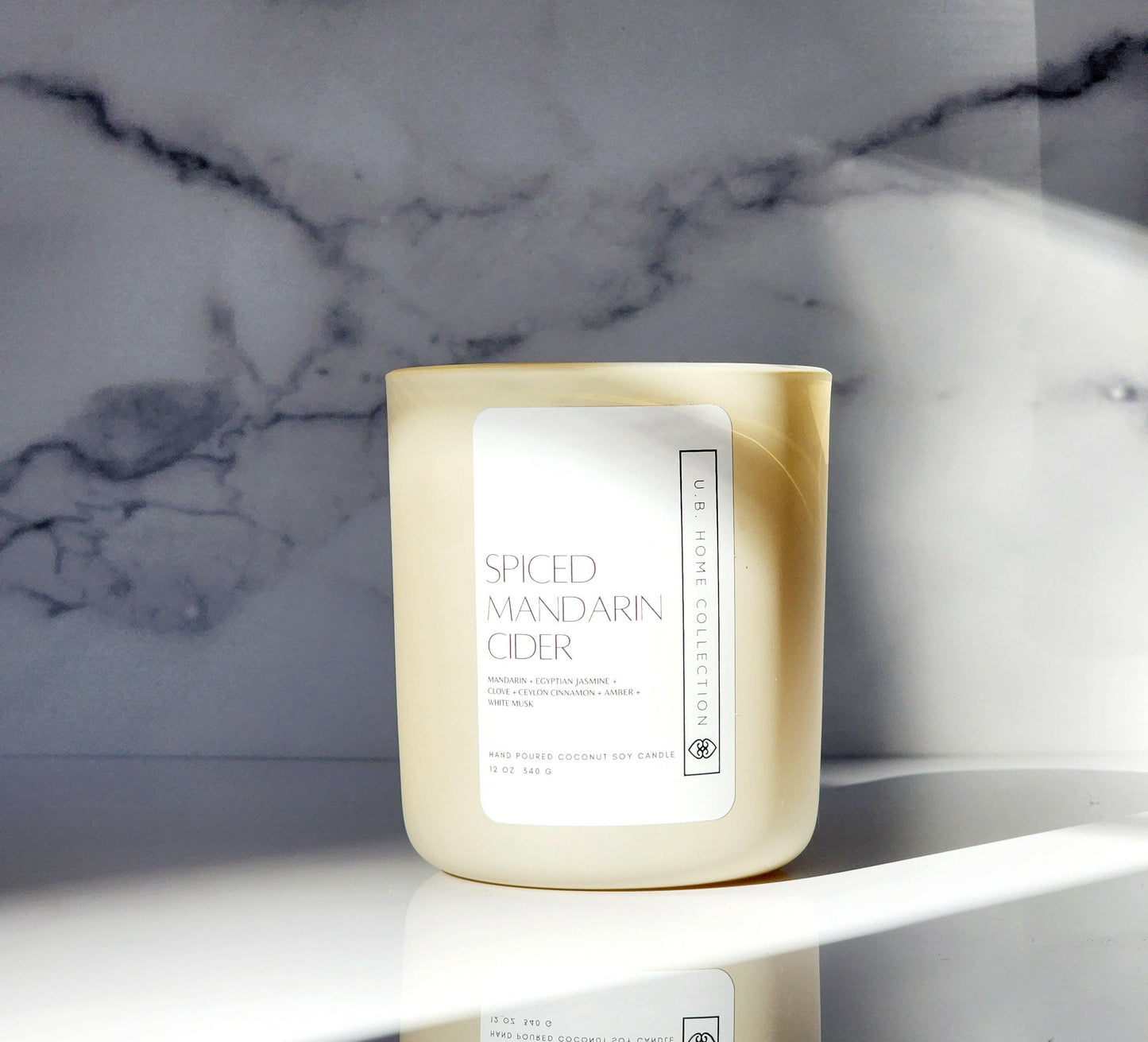 Beauty in Simplicity, Inspired by Love
Experience the transformative benefits of holistic skincare and wellness. Discover our carefully curated selection of products designed to enhance your journey towards radiant health and beauty.

Featured products
Regular price

Sale price

$38.00 USD

Unit price

per

Regular price

Sale price

$38.00 USD

Unit price

per