Canna
Regular price
Sale price
$40.00 USD
Unit price
per
Sale
Sold out
Harmony of Nature, Serenity in Ambience
From the first flicker, the Canna Wellness Candle begins its transformative journey through your senses. The initial aromatic blend of cannabis and bergamot opens up an experience of refreshing clarity. Slowly transitioning into the heart of the candle, amber, Palo Santo, and black tea take the stage, offering a spiritual pause and luxurious indulgence. Finally, the grounding base notes of cedar and sage linger in the room, leaving behind a purified, peaceful ambiance.
This mystic candle envelops you with a earthy, sweet, sensual aroma that loosens you up to enjoy the Universe's gift of refreshing satisfaction, helping you repel negative energy, reduce stress, and manifest good fortune.
Infused Intentions:
Ideal for moments of mindfulness, relaxation, or creative pursuits, the Canna Wellness Candle effortlessly complements your self-care routines. Whether in the midst of a yoga session, crafting a work of art, or simply unwinding with a good book, allow Canna to enhance your experience.
- Instill a sense of balance and calmness.
- Transform any space into a haven of peaceful contemplation
- Engage the senses in a journey of holistic wellness.
FRAGRANCE PROFILE

Top: The experience begins with a daring, earthy aroma of Cannabis, perfectly mellowed by the zesty and invigorating fragrance of Bergamot. This dynamic pairing sets a refreshing and captivating ambiance.

Middle: A mystical blend of resinous Amber and sacred Palo Santo seamlessly intertwines with the sophisticated undertones of Black Tea. This heart of the fragrance is warm and alluring, invoking a sense of grounded meditation.

Base: The solid, woody tones of Cedar align gracefully with the calming whispers of Sage, creating a robust and serene foundation. This grounding base offers a timeless finish, wrapping you in an atmosphere of profound tranquility.
CANDLE CARE

Trim wick before each burn.

For best results, allow the wax to melt to the edges during each burn.

Never leave a burning candle unattended or burn candle more than 4 hours at a time.
DETAILS

Burn Time: 48 Hours
Cruelty free
Vegan
Coconut-soy wax
Phthalate-free fragrance
Eco-friendly,
Wooden wicks made from FSC Certified Wood in the USA.
Share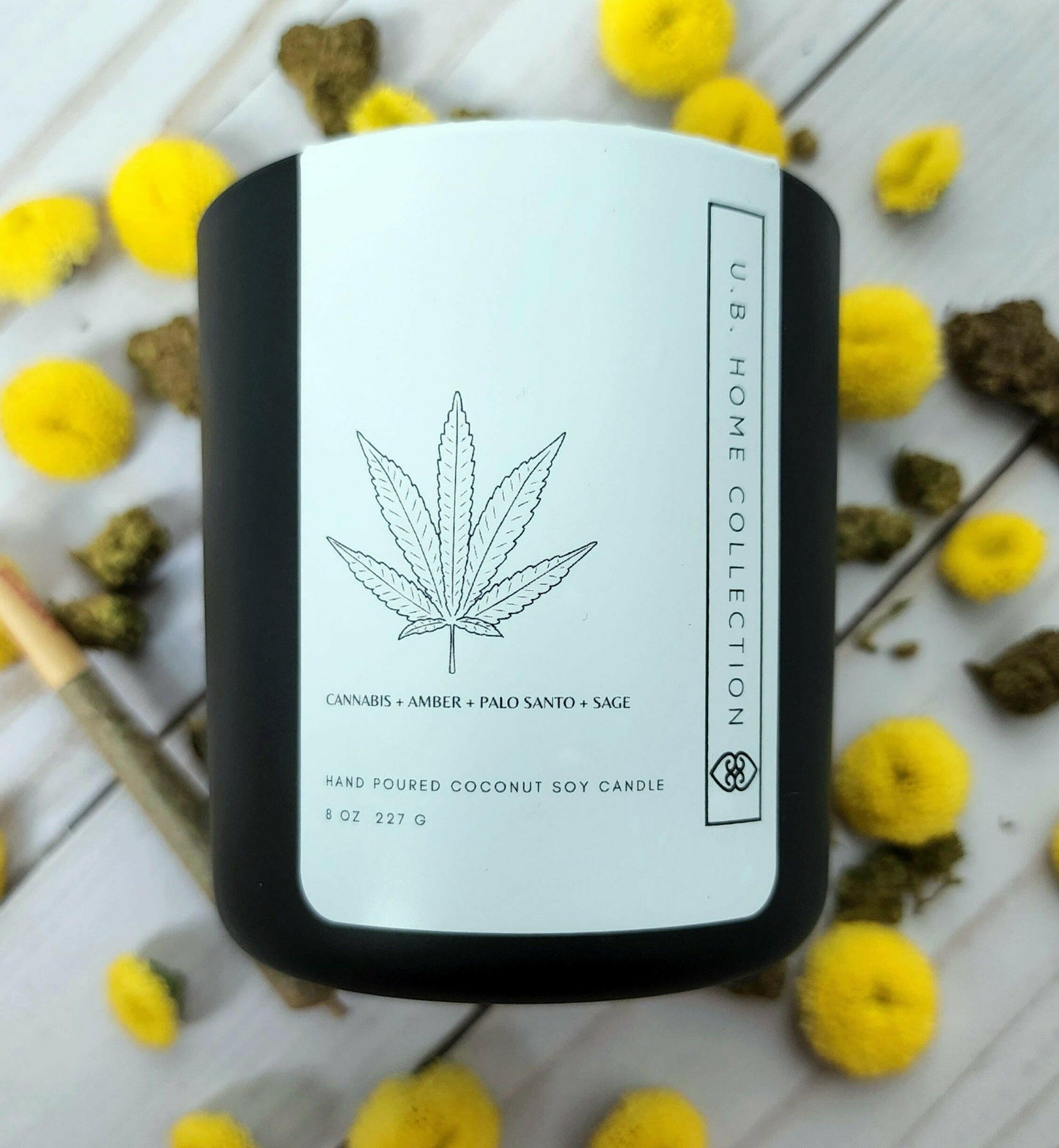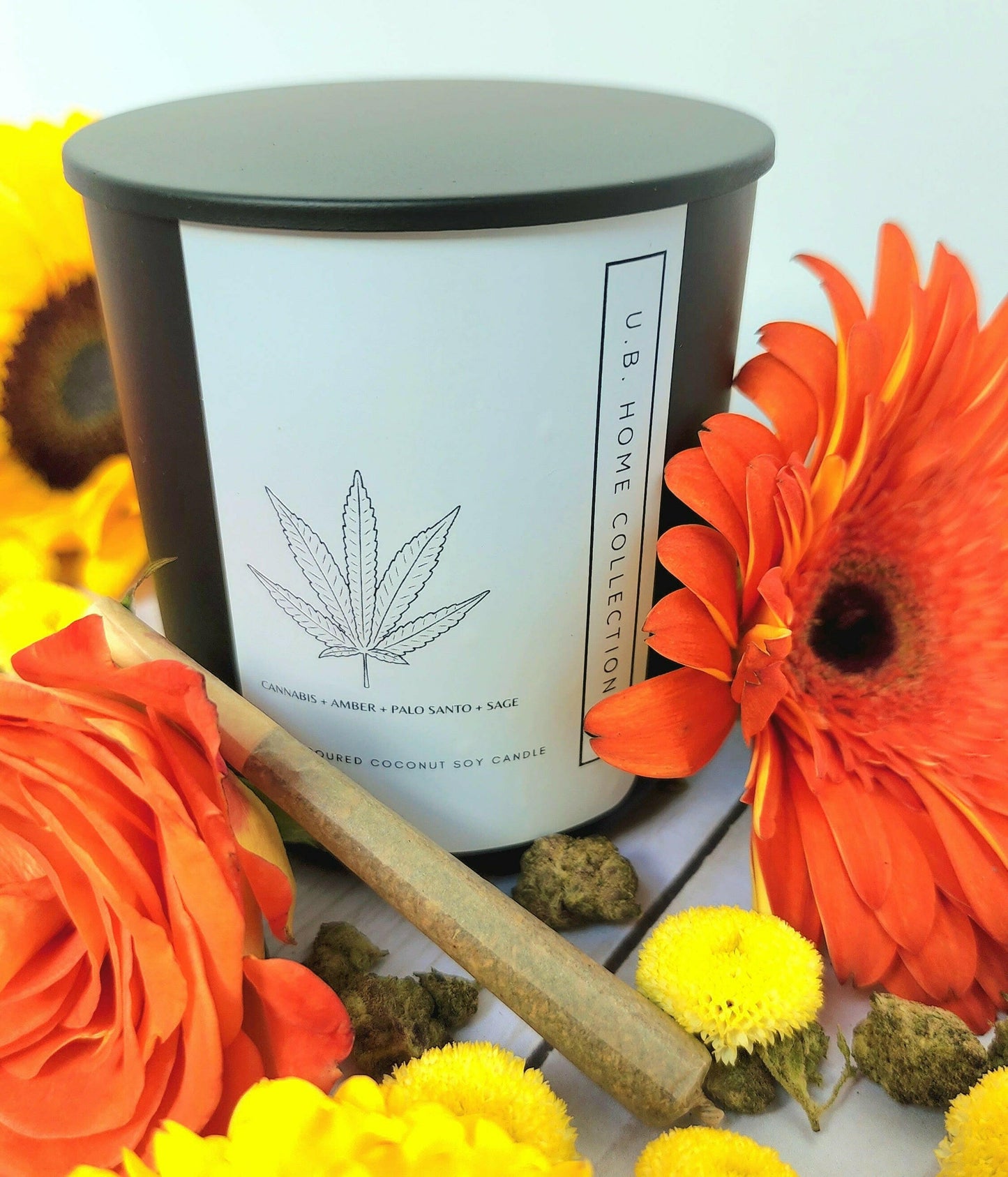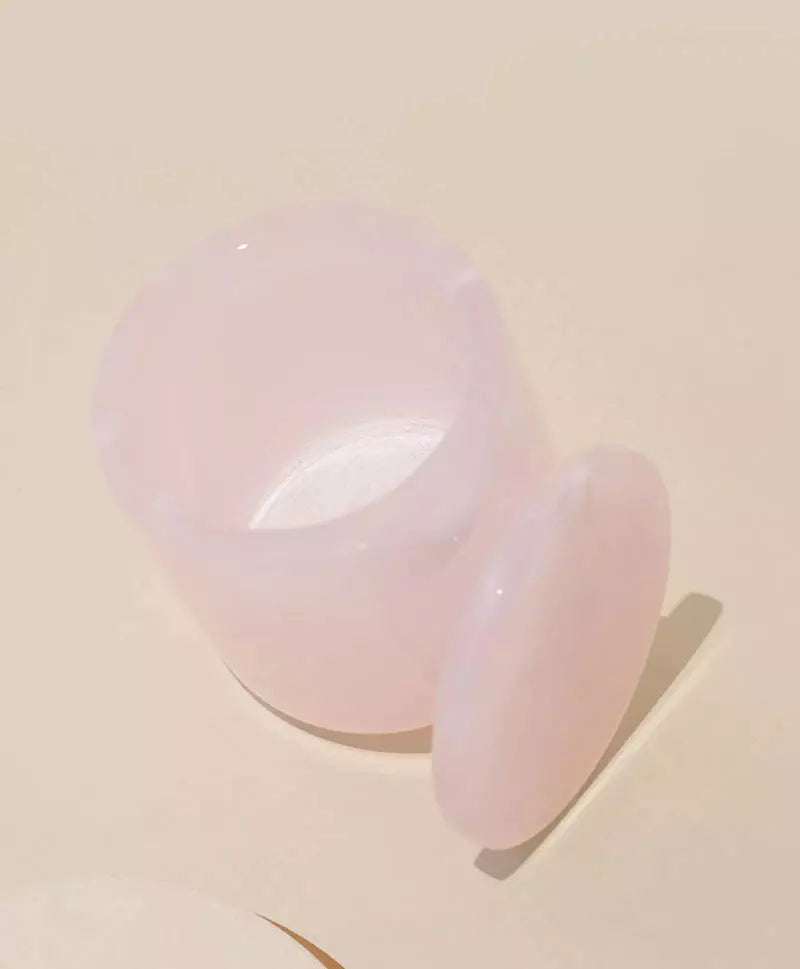 Beauty in Simplicity, Inspired by Love
Experience the transformative benefits of holistic skincare and wellness. Discover our carefully curated selection of products designed to enhance your journey towards radiant health and beauty.

Featured products
Regular price

Sale price

$38.00 USD

Unit price

per

Regular price

Sale price

$38.00 USD

Unit price

per