Ritual
Regular price
Sale price
$38.00 USD
Unit price
per
Sale
Sold out
Open yourself up to receive from the Universe with our Ritual Candles. Designed to be more than just a candle, this is a tool for transforming your space and spirit. As you light the wick, let the top notes of soothing lavender and fresh cotton whisk you away to a serene sanctuary. The heart of the candle beats with the harmonious blend of ylang ylang and cedar, intertwined with a hint of petitgrain, creating an ambiance that nurtures your soul's deepest desires.
Infused Intentions:
Each candle is meticulously handcrafted, ensuring that every flicker carries a touch of personal magic. Whether it's a moment of quiet reflection or a ritual to attract abundance, this candle sets the perfect stage for your manifestation journey.
Light it to cleanse your space, meditate on your goals, or simply unwind after a long day. The subtle yet captivating aroma creates a cocoon of comfort, making it ideal for anyone seeking to reconnect with their inner self or harness the universe's boundless energies.
FRAGRANCE PROFILE

Top: The journey begins with the calming essence of Lavender, providing a soothing, herbal freshness. This is seamlessly blended with the clean, crisp scent of Cotton, evoking a sense of purity and tranquility for an ideal start to meditation and manifestation.

Middle: At the heart lies a delicate balance of Ylang, with its rich, floral sweetness, and the woody, slightly spicy undertones of Cedar. Petitgrain adds a fresh, green note, creating a harmonious blend that encourages focus and inner balance during meditation.

Base: The earthy tones of Vetiver, offering depth and stability. Complementing this is the creamy, soft warmth of Sandalwood, which aids in deepening the meditative state, leaving a lasting impression that supports manifestation and inner peace.
CANDLE CARE

Trim wick before each burn.

For best results, allow the wax to melt to the edges during each burn.

Never leave a burning candle unattended or burn candle more than 4 hours at a time.
DETAILS

Burn Time: 48 Hours
Cruelty free
Vegan
Coconut-soy wax
Phthalate-free fragrance
Eco-friendly,
Wooden wicks made from FSC Certified Wood in the USA.
Share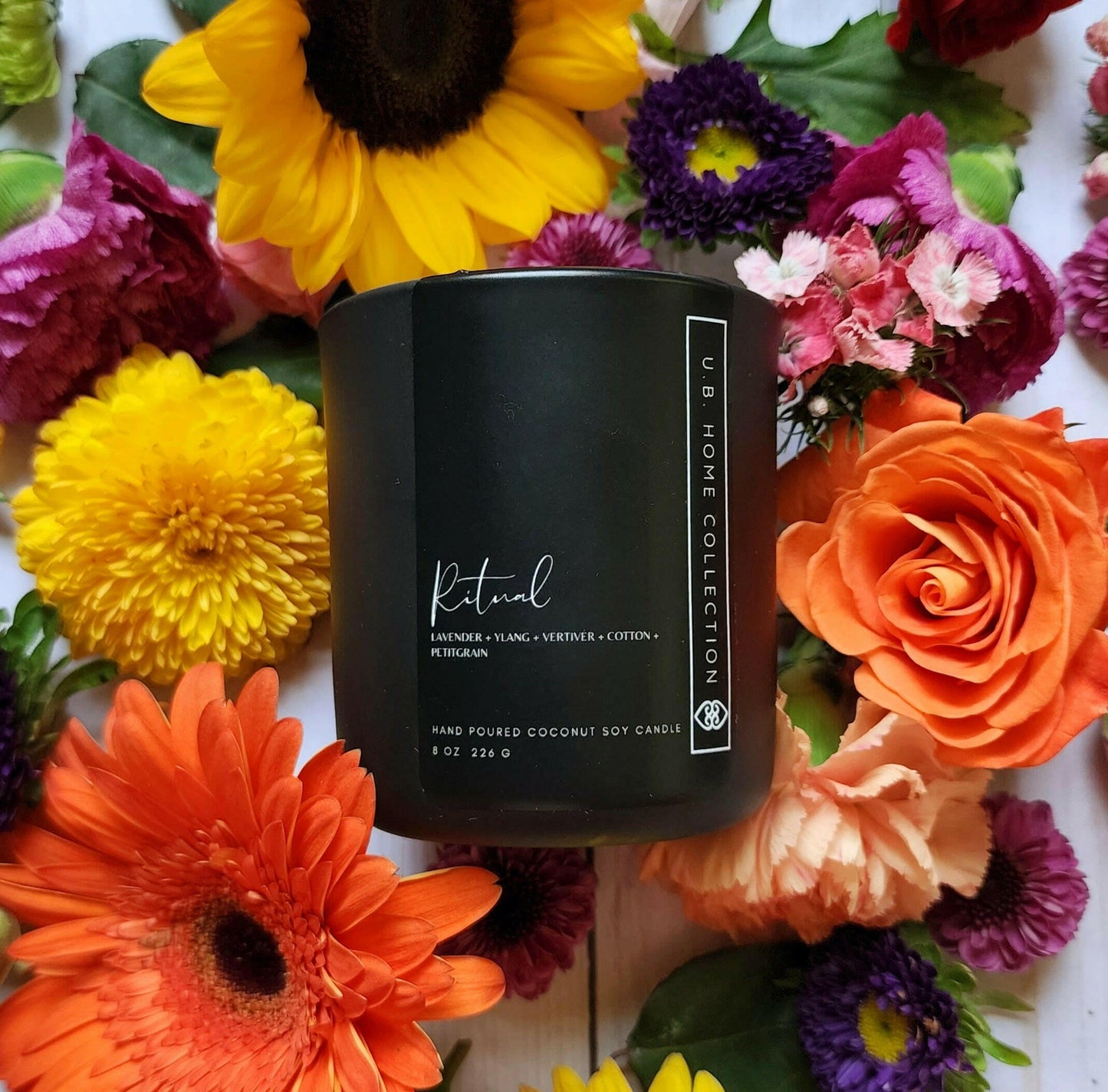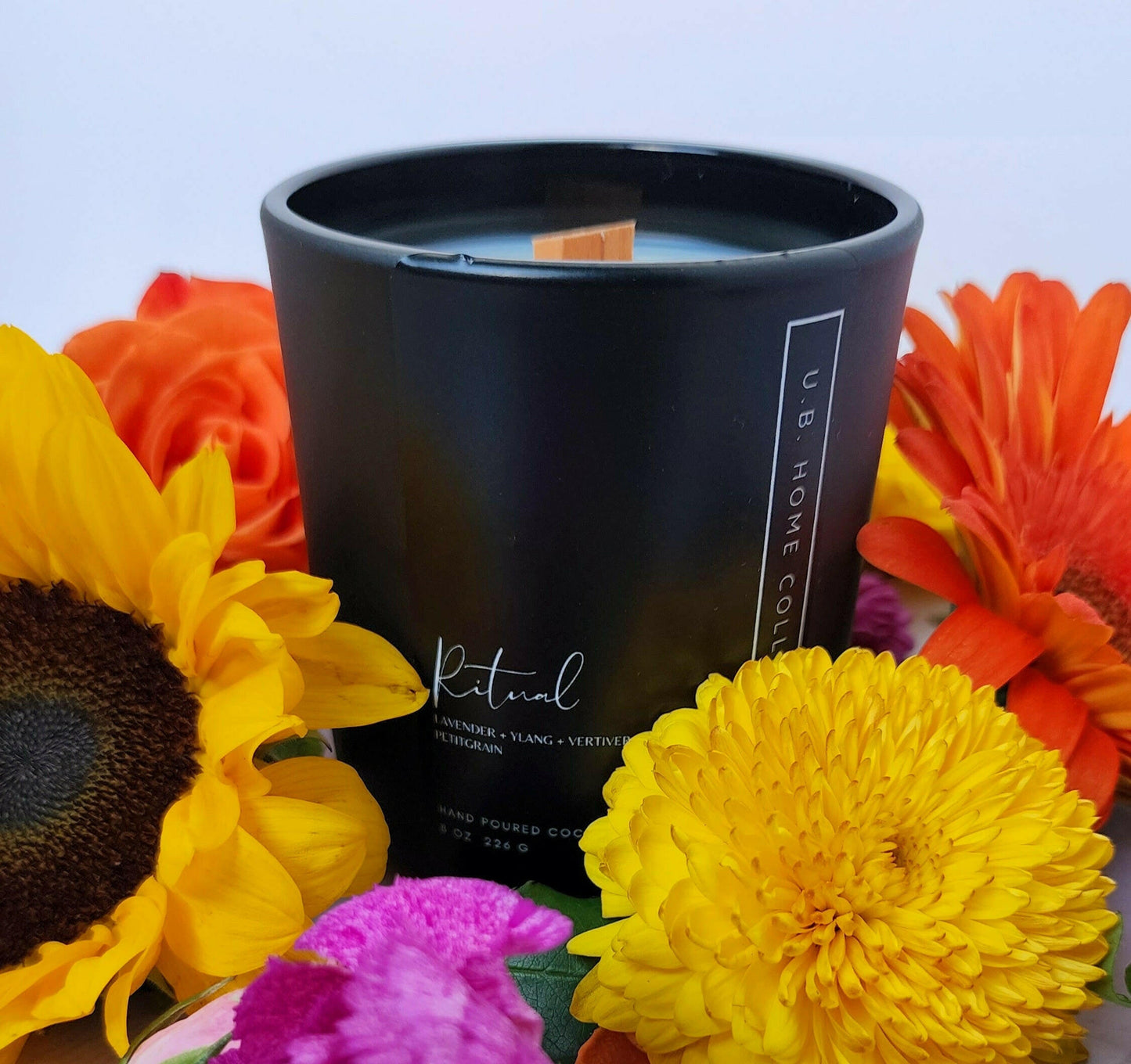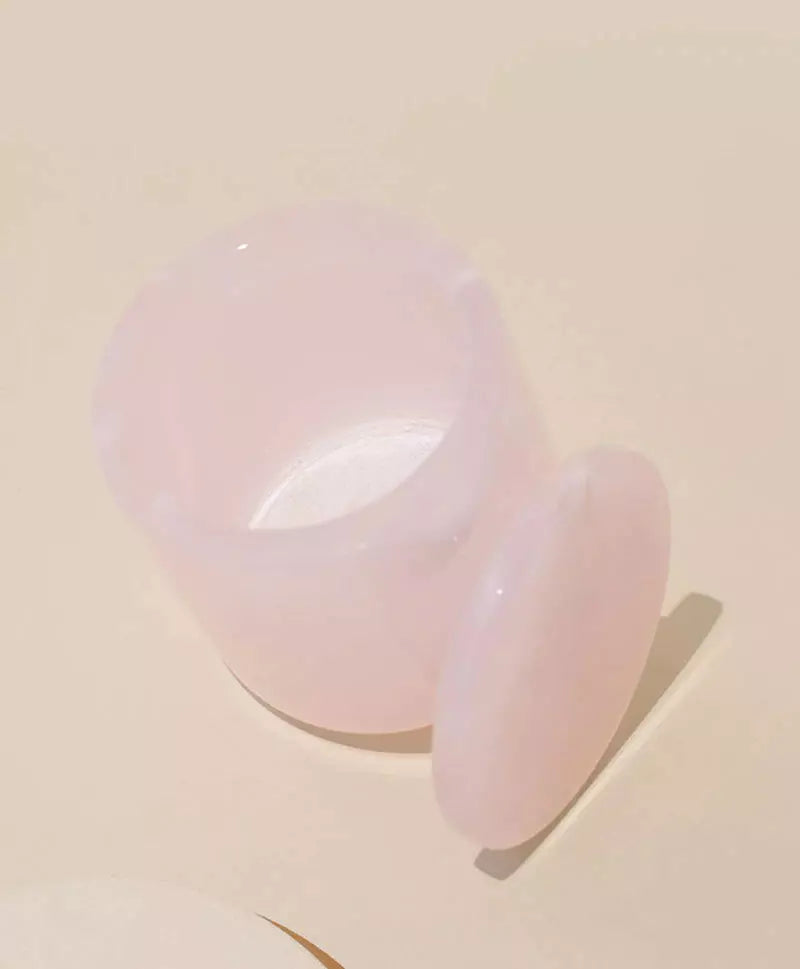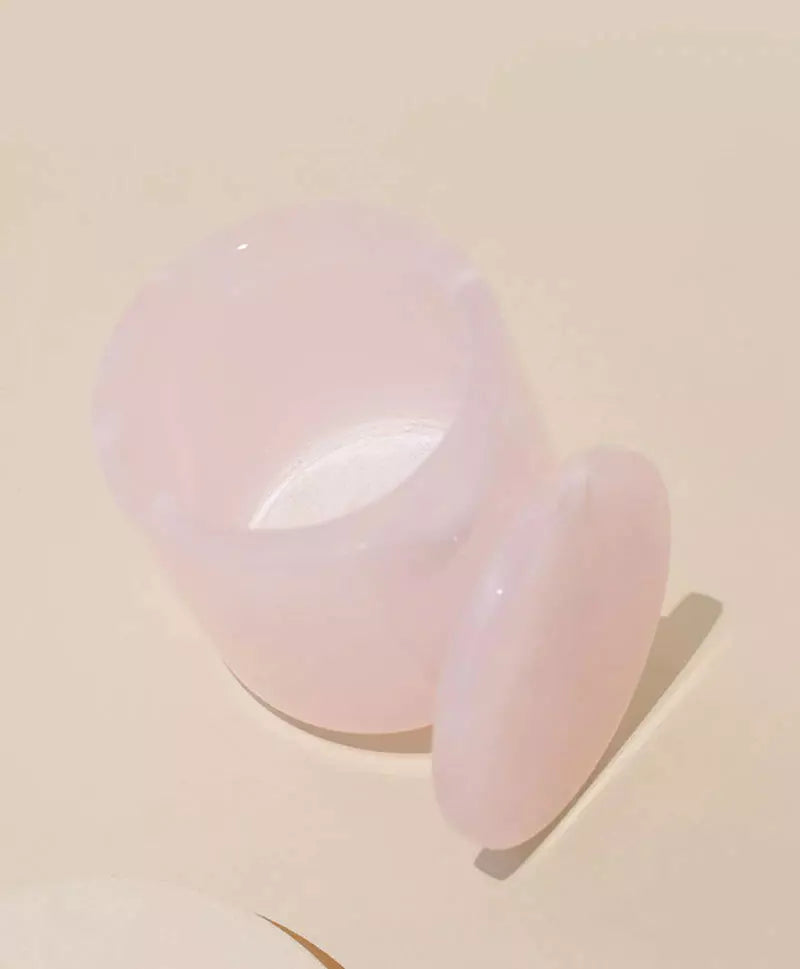 Beauty in Simplicity, Inspired by Love
Experience the transformative benefits of holistic skincare and wellness. Discover our carefully curated selection of products designed to enhance your journey towards radiant health and beauty.

Featured products
Regular price

Sale price

$38.00 USD

Unit price

per

Regular price

Sale price

$38.00 USD

Unit price

per